South Korea's HNX has handled industrial slag pots, each weighing approximately 85 tonnes, at the port of Pyeongtaek-Dangjin.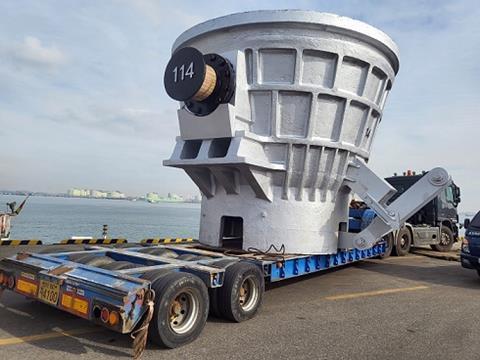 In total, four slag pots were shipped from Qingdao, China, onboard the general cargo vessel Unisailing. The shipment had a volume of 582 cu m and a total weight of 340 tonnes.
Upon arrival in Dangjin on December 12, HNX was responsible for port handling and the on-carriage operations.
HNX is a member of the Project Cargo Network (PCN).