Invicta Project & Shipping has transported two ring-forcing units from Marghera port in Italy to the port of Busan, South Korea.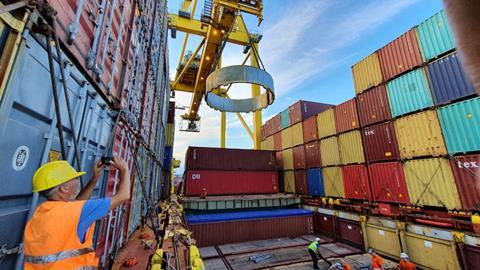 The rings measured 7.02 m x 7.02 m x 1.84 m and weighed 31 tons (28.1 tonnes) each.
Invicta's project scope included inland haulage, road surveys, Customs, port handling, loading surveys and the sea transportation to Busan port.
Invicta said that during the road transport it had to navigate narrow underpasses and carry out civil works to remove obstacles.
Invicta is a member of the XLProjects (XLP) network.