Laso Transportes has kicked off 2022 in style with the delivery of components for the Escusa wind farm in Vila da Malveira, Portugal.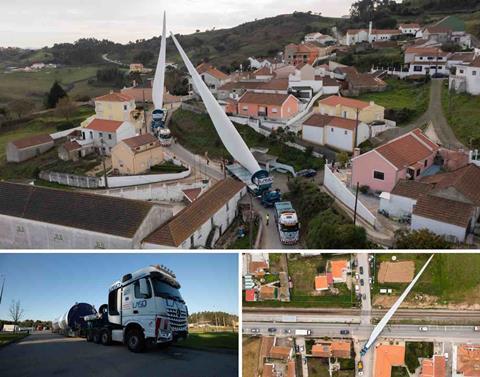 The company is transporting three blades, three tower sections, one nacelle, and one hub in a project scheduled for completion on January 28, 2022. The towers measure 28 m in length, while the blades measure 59 m.
18 drivers are involved in this project, in addition to the entire technical team. The cargo will need to navigate low bridges and tight curves en route to the final destination.