Malaysia's Megalift recently constructed a temporary beach landing jetty to load out and deliver a single point mooring (SPM) buoy.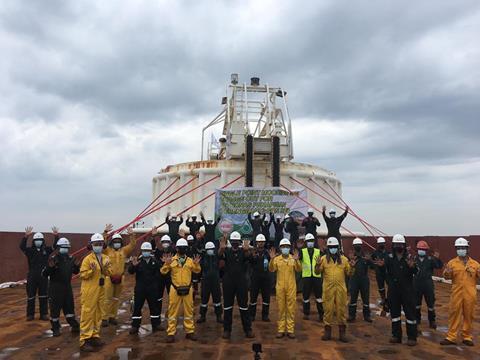 The jetty took three weeks to construct but Megalift spent two months in the planning stages in order to get the necessary approvals. The company worked closely with its client and the local authorities to ensure the jetty had the right specifications and could be safely used for the transport of the SPM buoy.
Once the jetty was completed, Megalift arranged multi-axle trailers and the rest of the required manpower to execute the move. The 171-tonne piece was jacked up and rolled on and off the barge and delivered to Kuala Terengganu.
Megalift is a member of the Project Cargo Network (PCN).