MSC has transported 11 ballast wagons from Antwerp, Belgium, to Montevideo, Uruguay, onboard its container vessel MSC Sofia Celeste.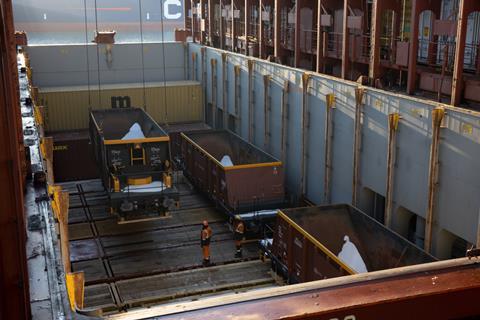 The breakbulk cargo was loaded on MSC's NWC String I service. Each wagon measured 14 m long, with a width and height in excess of 3 m. The shipment had a combined weight of 290 tonnes.
Ben Collins, MSC global project cargo manager, said: "In order to accommodate these ballast wagons, a bed of 24 x 40 ft flatracks was created, generating a surface area of nearly 675 sq m on which the cargo was stowed."
The ballast wagons will be used to support the construction of a viaduct that has been designed to support the circulation of loaded trucks and passenger cars. Upon completion, it will be approximately 1,800 m long, with three entry and exit lanes and a 160 m-long arched bridge.