Members of the Project Cargo Network (PCN) have kept busy moving oversized and heavy cargoes around the globe.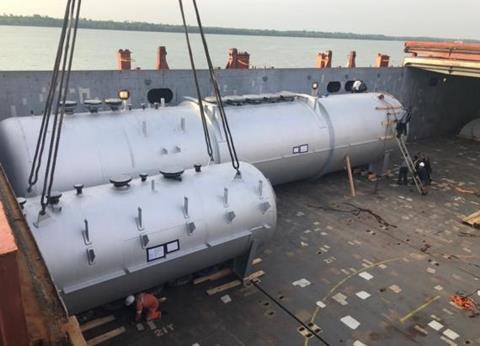 C.H. Robinson shipped pressure vessels, storage tanks, and accompanying accessories from Malaysia to the UAE for a power station refit.
A total of 99 tonnes of equipment was transported to Sharjah; the largest piece measured 20.7 m x 4.2 m x 4.8 m and weighed 64 tonnes.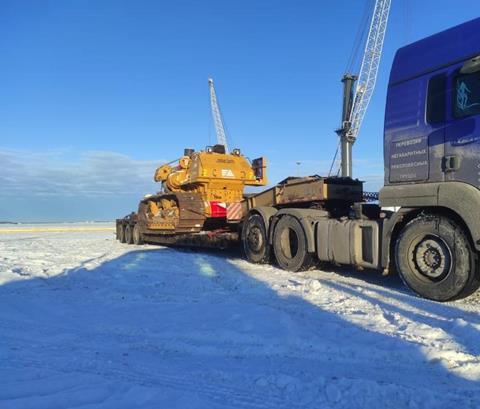 In a separate move, KGE Baltic and Livo Logistics delivered pipe-layers from St. Petersburg in Russia to the Tengiz oilfield in Kazakhstan. The cargoes had arrived from Veracruz in Mexico onboard breakbulk and container vessels.
The shipment comprised five self-propelled pipe-layers, which each measured 5.5 m x 3.2 m x 3.2 m and weighed 32 tonnes; two 40 ft open-top containers weighing 16.2 tonnes and 26 tonnes respectively; and one 20 ft container weighing 22.8 tonnes.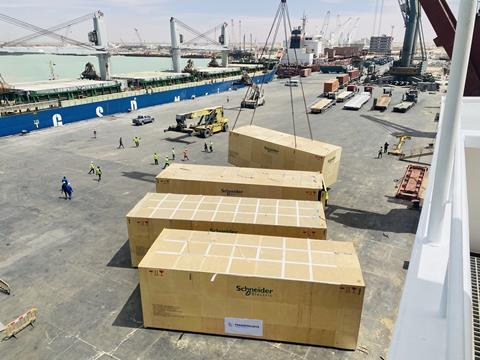 In Mauritania, Benteyga Shipping Mauritania Group (BSMG) discharged electrical equipment for various mining projects from the vessel Slom Scover. The BSMG team loaded the cargo onto trucks for their onward transport.