Spliethoff Group has delivered the first four monopiles for the Fryslân wind farm located in Lake IJssel in Breezanddijk, the Netherlands.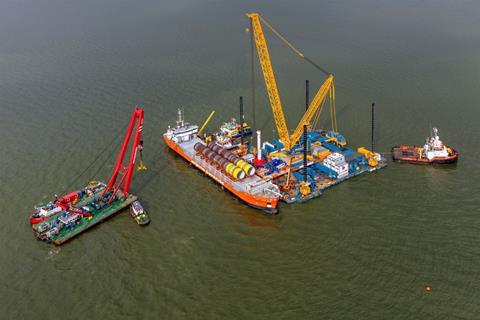 The monopiles were transported from EEW Group's production site in Rostock, Germany, and arrived at the project site on September 7, 2020, onboard the vessel Lady Anne Beau.
Spliethoff has mobilised three Lady A-type vessels owned by its sister company Wijnne Barends to transport 89 monopolies for the project. Spliethoff will also utilise its H-type vessels to carry out four shipments of concrete platforms from Świnoujście, Poland, to Harlingen in the Netherlands.
The Fryslân wind farm is being built by the Zuiderzeewind consortium – consisting of Siemens Gamesa Renewable Energy (SGRE) and Van Oord – and is expected to be operational in 2021.