XLProjects (XLP) members Star Shipping and SaCeMa Nordic Projects have been busy executing project shipment recently.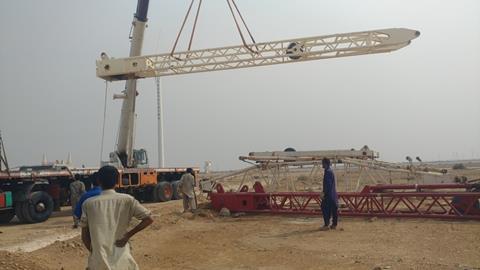 Star Shipping has coordinated the delivery of a crane from Port Qasim to Engro's Thar coal project site outside of Karachi, Pakistan.
The body of the main crane weighed 72 tons (65.3 tonnes). Star Shipping utilised multiple lowbed and flatbed trailers, along with a heavy-duty mobile crane for the move.
Star Shipping said it encountered challenges during the transport, including dry weather, wildlife, and difficulty obtaining road permits.
In a separate project move, SaCeMa Nordic Projects moved a paper mill from Germany to Hazira, India.
The cargo was shipped in 145 x 40 ft high-cube containers, alongside breakbulk cargo.