The Tschudi Logistics team in Mozambique was appointed as ship agent by Renco for the Rencraft barge and the Seacontractors' tug Atlantis.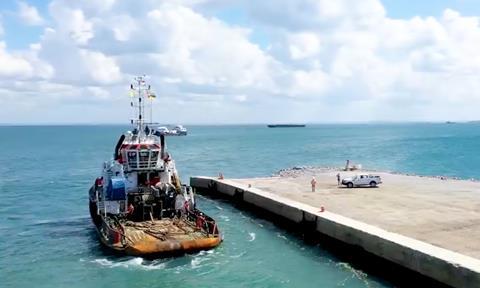 The barge was towed from Damen Shipyard in Rotterdam to Pemba Bulk Terminal (PBT). Tschudi assisted with the port clearance process of the barge and tug with the local authorities, the crew change of the tug, and supported the departure of the tug from Pemba for its next voyage.
Tschudi has now commenced the process of nationalising the barge and its converting it to a floating jetty. It will be connected to PBT to increase the jetty length.
After the upgrade, the port will serve the oil and gas projects in north of Cabo Delgado, moving aggregates, materials and equipment from Pemba to Afungi. This will strengthen the capacity of Pemba as a new hub for international shipments of cargo.