Wilhelmsen UAE has handled an urgent shipment of water treatment equipment from Jebel Ali in the UAE to Mumbai, India.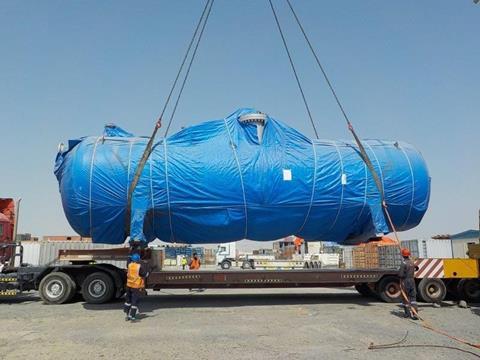 The shipment included 15 oversized pieces totalling 1,260 cu m and 145 tonnes. The cargoes were transported onboard a ro-ro liner service.
Wilhelmsen UAE's main scope was to arrange suitable freight capacity for the time-critical shipment, arrange cargo receiving at the port of loading, coordination with vessel planners for proper stowage, and unloading of the packages at the port of discharge.
Wilhelmsen UAE is a member of the Project Cargo Network (PCN).