On behalf of DHL, shortsea shipping company Wilson moved two heavy units from Belgium to the UK.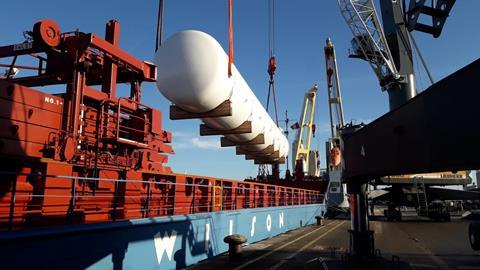 All seafastening was performed in accordance with IMO standards using certified equipment, noted Wilson.
The company added that its project cargo services also include loading and discharging using shore/floating cranes, and the provision of supporting calculations and documentation.