C.H. Robinson has moved 197,790 cu m of wind turbine components from a laydown yard in Kansas to a project in Texas, USA.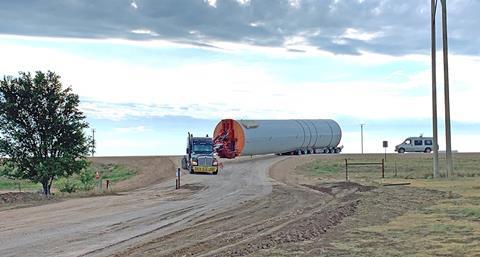 56 wind turbine components were transported 140 miles (225.3 km) to the wind farm using specialised trucks. "In all, it took 560 truckloads and 48 days to transport the 16,402 tonnes of equipment to the site, which included 168 wind blades measuring 62.2 m x 3.94 m x 2.9 m each," said C.H. Robinson.
In addition to the dimensions of the components, C.H. Robinson had to contend with rising fuel costs and a shortage of qualified drivers for this type of freight to execute the project.
C.H. Robinson is a member of the Project Cargo Network (PCN).