Switzerland-based Wipfli has used CombiMAX modular vehicles from Faymonville to transport steel cable reels from Romanshorn.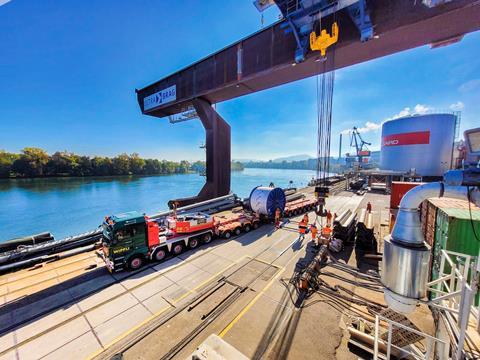 Wipfli was tasked with collecting five cable reels, weighing 105 tonnes each and measuring 3.9 m in diameter, from Fatzer's facilities in Romanshorn.
Peter Wipfli Junior explained: "Our job included transport from Romanshorn to Basel into the Auhafen. From there, the reels will be shipped on the Rhine to Rotterdam." The team assembled CombiMAX heavy-duty trailers in a 4 + 7 combination with an excavator deck integrated between them for the work.