Blue Water Shipping has entered into the Greensand Scandinavia carbon capture and storage (CCS) project in Denmark.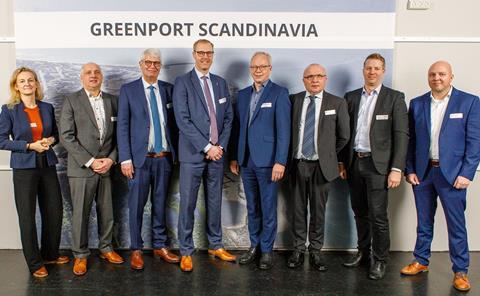 Blue Water has been developing its sustainable project freight forwarding activities. With a group of partners, Blue Water signed an agreement to investigate the possibility of transporting CO2 from biogas plants in northern Denmark, temporary storage facilities in the port of Hirtshals, and shipping to the North Sea where the gas will be injected into the subsoil.
"It is a fantastic project that we at Blue Water are delighted to be a part of. We are transport and logistics experts and are super excited to be part of developing a new industry. As a global operator with local interests, we want to contribute to the green transition, which is why we participate in various projects focusing on climate and energy transition," said Jacob Kjærgaard, regional director energy, ports and projects Europe, Blue Water Shipping.
Other partners in the project are Ineos Energy, Wintershall DEA, Hirtshals Havn, Biocarb Solution, Evida, and Greenport North. The project is the first of its kind in Denmark. Blue Water said that since the CO2 is biogenic, the storage will result in negative emissions, which can make a significant contribution to achieving the Danish climate goals of a 70 percent reduction in greenhouse gas emissions by 2030.
"At Ineos, we have come far with our CO2 storage project Greensand, where we will get the first CO2 into the Danish underground early in the new year as part of our pilot demonstration project. Storing biogenic CO2 from biogas plants has great climate potential, as this results in negative emissions. With this agreement, the partners will explore the possibility of establishing the entire value chain and capturing, transporting and storing the first biogenic CO2 in Denmark," according to Mads Weng Gade, country manager, Ineos Energy Denmark.
Initially, the aim is to capture up to 100,000 tons of biogenic CO2 annually from biogas plants in North Denmark starting in 2024/25.
Blue Water announced its involvement in Project Greensand in August 2021. The aim of the project is to obtain the political objective of storing 4-8 million tonnes of CO2 annually from 2030 by means of CCS technology.