Van Oord has awarded Cadeler the contract for the transport and installation of 69 wind turbines for the Hollandse Kust Noord wind farm located off the coast of the Netherlands.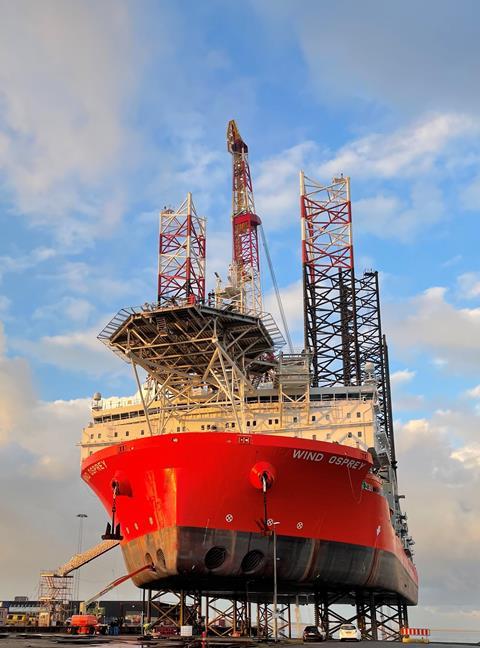 The Hollandse Kust Noord project, developed and operated by CrossWind (a joint venture between Shell and Eneco), is scheduled for completion in 2023.
Cadeler will deploy its vessel Wind Osprey to install the project's 11 MW turbines.
Last year, Cadeler announced another contract set to be executed in 2022-2023 off the Dutch coast at the Hollandse Kust Zuid wind farm. This project consists of 140 of the same 11 MW Siemens-Gamesa turbines.
Mikkel Gleerup, ceo at Cadeler, said: "It is very important to have our vessels constantly employed, as, needless to say, idle time means loss of revenue for Cadeler, so for us to be able to schedule this project in what looks like a sweet spot between two activities is the perfect outcome.
"We are therefore very pleased to be able to offer the services of Wind Osprey to assist Van Oord with this project, right before the vessel is scheduled to replace the main crane, so the timing is perfect for both our customer and us."