Cosco Shipping Lines has started a fortnightly service linking Townsville, Australia with destinations in the north of the country, the South Pacific and China.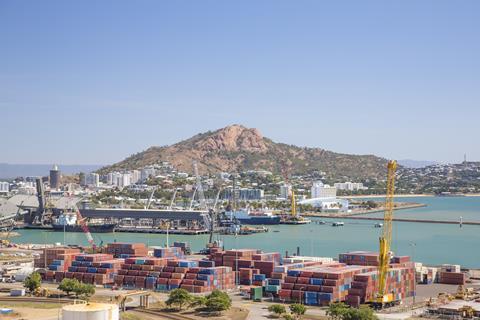 "Approximately 75 percent of the port of Townsville's annual trade is with Asia, and up to 25 percent specifically with China," said the port's chief operating officer Drew Penny. This China/Australia/Pacific (CAP) service will create additional opportunities and improved efficiencies for Northern Australia's mining, construction and retail industries.
Exports from Townsville to China are dominated by mineral concentrates and containerised refined metals, while China to Townsville imports are led by a diverse range of general cargo including containerised mining consumables, solar panels, iron, steel materials, furniture and household goods.
The port of Townsville recently completed construction of a container and cargo terminal at Berth 4. Penny said the AUD70 million (USD49.7 million) investment effectively doubled the berth's container handling capacity. "It is encouraging to see the opportunities for growth in containerised cargo flowing with this new service," he added.