ForestWave has completed the acquisition of Symphony Shipping and its fleet of multipurpose Ecobox vessels.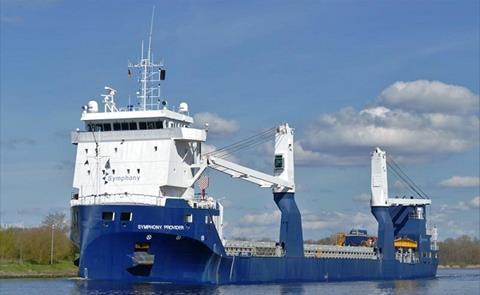 As a result of the acquisition, ForestWave expands its fleet with two DP multipurpose vessels (Symphony Performer and Symphony Provider), four 10,500 dwt Ecobox vessels (Symphony Sky, Symphony Star, Symphony Spirit and Symphony Space), and two newbuild 12,500 dwt Ecobox XLs.
The first of the newbuildings, Symphony Atlantic, was launched and delivered last year. The second is set for delivery in June 2023.
The move brings ForestWave's fleet of 'Ecobox-type' vessels to 12, having acquired Symphony Sea and Symphony Sun during December and placing its own order for two Ecobox XLs in May 2022.
ForestWave said that all of the Ecobox vessels have Finnish/Swedish ice class 1A certification and a green passport, noting that their EEDI is one of the lowest in the multipurpose sector.
The vessels will continue to be commercially operated by ForestWave's subsidiary Schulte and Bruns Nederland, and will be put to work in the forest, offshore, project, and wind energy industries.
As part of the transaction ForestWave will take over the ship management activities of Symphony Breda and continue to employ its office staff. Jari van Niejenhuis, present managing director of Symphony Shipping, will become part of the board of directors of ForestWave, joining to Fred Diepeveen, managing director, and Ric Nijhout, financial director.