ForestWave Navigation has ordered two Ecobox XL-type newbuilds from Ferus Smit Shipyards.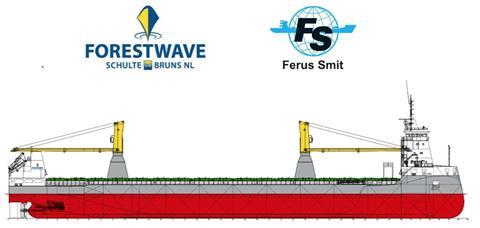 The vessel design is suited for the transport of extra-long items such as wind turbine blades, said ForestWave. The 12,500 dwt ships have a box-shaped hold with a moveable tweendeck, and two 85-tonne capacity cranes.
The deckhouse is placed on the fore ship, which provides shelter to the hold and deck cargoes against severe weather conditions and enables oversized deck cargoes to be loaded over the stern.
The ships are planned for delivery in 2024/2025. Currently, the company commercially operates 35 multipurpose vessels ranging from 6,000-12,500 dwt.