Guangzhou Salvage has taken delivery of the semi-submersible vessel Hua Rui Long.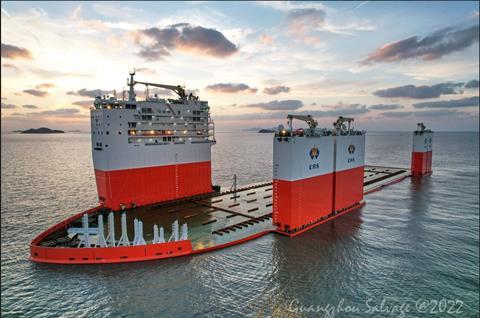 The 82,500 dwt semi-submersible ship has DP2 capabilities and was delivered on August 27. It is now on its way to the Mediterranean Sea to complete its maiden voyage.
United Heavy Transport, part of the United Group, is responsible for the commercial operation of the semi-submersible vessel in its role as agent for GS-Pango International, which is the exclusive commercial agent for Guangzhou Salvage.