Kribi Multipurpose Terminal (KMT) – a subsidiary of International Container Terminal Services Inc (ICTSI) – has begun commercial operations at the port of Kribi in Cameroon.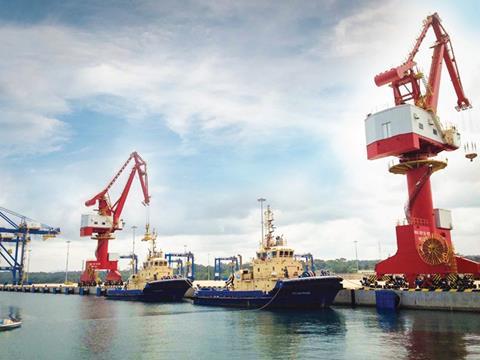 KMT signed a concession contract to develop, operate, and maintain the facility at the newly built deep-water port.
The terminal is purpose-built to handle ro-ro, project and heavy lift cargo, forestry products, dry bulk and other general cargoes. It is also equipped to support the oil and gas industry.
ICTSI said that KMT is "capable of accommodating the largest vessels plying the waters today," and added that the contract will last until 2045.
The port management company said that the port of Kribi is strategically positioned in the centre of the Gulf of Guinea, with connections to the logistics corridor into Cameroon, Chad, Central African Republic, Equatorial Guinea, Gabon, and Congo.