The Osprey Group has been awarded a contract for the handling and storage of spare export cable for the Moray East offshore wind farm.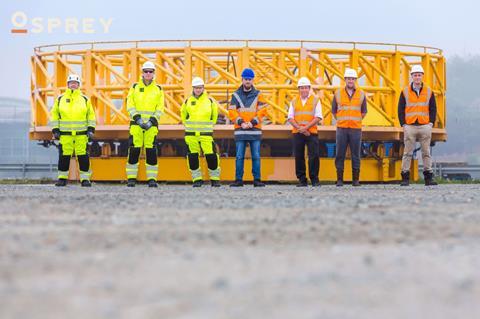 The project will see Osprey receive and store approximately 2,500 m of submarine cables and 1,500 m of HDD cable at the port of Sunderland in the UK.
The cable laying vessel NKT Victoria is scheduled to deliver the cables to the port in the fourth quarter of 2020. A powered quadrant and Osprey's SMPTs will then load the cables into the basket where they will be stored for a minimum of two years.
Peter Fletcher, director at Osprey Group, said: "These cabling baskets are a specialist item, we get them built to our own design. For this contract, we have been working with fabricators JW Colpitts, and the port of Sunderland."