The port of Blyth in the UK has launched its recently upgraded Bates Clean Energy Terminal.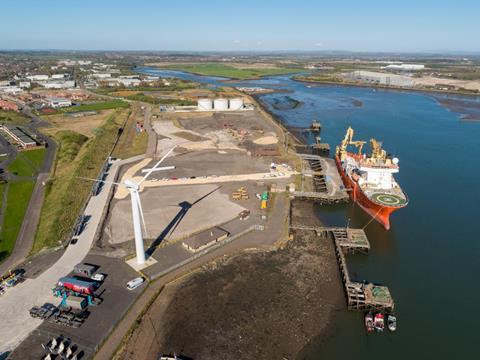 The port began the GBP3 million (USD3.75 million) redevelopment project during April 2020, as HLPFI reported here.
The project has created an enlarged 17 ha terminal with two berths, upgraded heavy lift quays and up to 8 ha of fully remediated quayside, with further expansion anticipated.
The port said it has also committed to a decarbonisation strategy. This involves integrating more electric equipment at the site and wider port area, including a new 120-tonne capacity electric heavy lift crane.
Martin Lawlor, chief executive of the port of Blyth, said: "The launch of the Bates Clean Energy Terminal represents another important milestone in the port's development as a major offshore energy base and in our commitment to the national decarbonisation strategy."