Research from investment manager Downing identifies liquidity constraints and insufficient regulation as the key barriers to investment in renewable energy for UK pension funds, other institutional investors and wealth managers.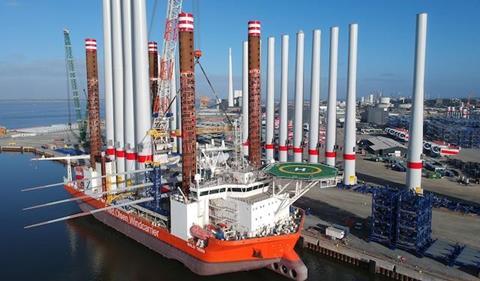 The UK's renewable energy sector has been a bright spot in recent years, with numerous large scale offshoore developments under construction and being brought online. However, a survey of 100 UK professional investors, who collectively manage around GBP118 billion (USD146 billion) in assets under management, reveals 75 percent said a lack of liquidity in certain areas of the renewable energy sector is the main barrier to investment.
70 percent said regulation needs to improve while the same number cite high costs as an obstacle to investment in renewables. 54 percent said there is not enough transparency in the renewable energy asset class, while 31 percent believe there is a lack of track record or data in certain areas.
Nearly all (94 percent) of institutional investors and wealth managers say the renewable energy sector will become more attractive in the next three years, with 45 percent saying it will be much more so and 49 percent saying slightly more attractive.
When asked to pick their top three reasons for the sector becoming more attractive to investors, almost three-quarters (71 percent) highlighted the macro-economic environment e.g. high inflation and more volatility.
At the same time, half cite a predicted fall in fixed income yields. Some six out of ten professional investors include expected regulatory changes, encouraging decarbonisation in their top three factors, making renewables more appealing to investors. Nearly half (46 percent) include tougher regulation against oil and gas companies in their top three reasons.
Liquidity too is expected to improve with 62 percent of respondents anticipating more investment opportunities in renewable energy.
Tom Williams, head of energy and infrastructure at Downing and manager of Downing Renewables & Infrastructure Trust, said: "Renewable energy is gaining more importance to institutional investors and wealth managers as they consider the climate change risk to their portfolio. However, the asset class needs to be more transparent, lower cost and be supported by appropriate regulation."