France-based Mediaco has acquired Switzerland's Matthey-Petit – an exceptional transport and lifting company.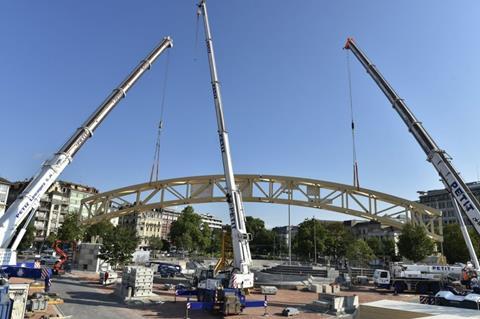 Matthey-Petit has 110 machines, including cranes ranging from 40-500 tonnes lifting capacity, at branches in Geneva and Lausanne. In addition, it has 23 prime movers and 52 heavy trailers for exceptional transport.
Mediaco said that the acquisition is in line with its growth plans. Already, the company has expanded its operations from its base in Marseille with four offices in Germany, created between 2015 and 2020.
It said that it plans to develop its Swiss subsidiary with the acquisition of new machines in 2024. These will include five cranes with lifting capacities between 60 and 450 tonnes, three boom trucks and two mobile tower cranes.
A development plan of both organic and external growth will also be put in place for Matthey-Petit, which includes hiring 20 employees in the next 18 months.