Sarens is transporting and installing wind turbines for a 135.3 MW project in India, on behalf of Clean Max Enviro Energy Solutions.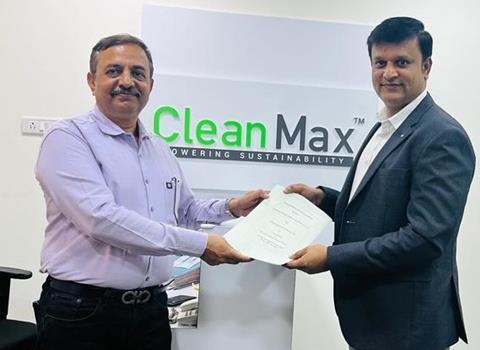 The components – including tower sections, nacelles, hubs, blades and accessories – need to be lifted and transported from the factory to a storage yard, unloaded and then delivered to the project site for erection. The project began in the last quarter of 2022 and will continue until the third quarter of 2023.
As part of the 'pick-up package', Sarens is deploying hydraulic axles as well as quad and penta-axle trailers. At the storage yard, the company is using a 250-tonne capacity hydraulic telescopic crane.
The main cranes used at the project site include an 800-tonne Sany 800A crawler crane with the HJFJDB_5_150 main boom and a 12 m fly jib configuration. Sarens said this crane is capable of lifting weights up to 95 tonnes. It will be supported by 150-tonne and 120-tonne capacity units.
The equipment was transported to the site from Gujarat. The Sany 800A was moved on 42 trailers and was assembled in 42 hours.