Seatrade Group and Jamaica Producers Group (JP) have come together to acquire Geest Line.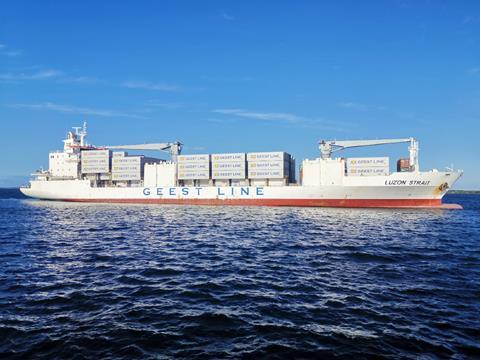 Geest Line provides shipping services connecting the UK and the Caribbean, handling a broad range of cargoes including breakbulk and containers. The shipping line will continue to operate independently, serving its existing customers and markets while looking for further opportunities to expand its trade.
Curacao-headquartered Seatrade specialises in reefer shipping services, while JP's services include Caribbean logistics, port terminal operations, specialty food and drink production and agribusiness.
In a joint statement, Yntze Buitenwerf, president of Seatrade, and Jeffrey Hall, ceo of JP, said: "Geest Line is a company with a rich history of delivering excellent service to its customers on both sides of the Atlantic over the last 65 years. We look forward to working alongside Captain Peter Dixon, Geest Line managing director, and his highly professional team in the UK as we continue this legacy and support Geest's next stage of growth."
Geest Line began operations handling the shipment of bananas eastbound. Instead of the ships returning in ballast, the company established a general cargo service capable of handling small packages to large project machinery.
Today, the company has weekly westbound departures from the UK as well as from Vlissingen in the Netherlands.