Ainscough Crane Hire has installed two 22-tonne nuclear-grade concrete pipes at EDF Energy's Hinkley Point C nuclear power station project site in Somerset, the UK.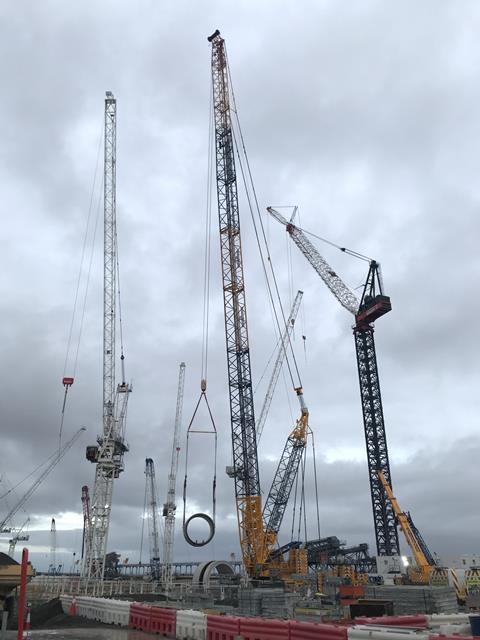 Bylor – a joint venture of the two construction companies Bouygues Travaux Publics and Laing O'Rourke – contracted Ainscough for the works.
An eight-person Ainscough team deployed a Terex CC2800 crawler crane with a 108 m-long main boom for the lifts. The crane has a maximum lifting capacity of 600 tonnes, which made it suited to lift the heavy pipes into place, Ainscough said.
Ainscough said that the team faced adverse and windy weather, which meant a small delay was incurred while they waited for conditions to become safe.
Ainscough has been involved in the Hinkey Point C project since 2014.