Singapore's Bok Seng Logistics has boosted its fleet with the acquisition of a pair of eight-axle MPA semi-trailers from Goldhofer.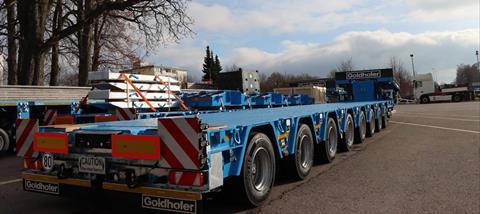 Bok Seng specifically said it chose the MPA version because of the advantages of the low-maintenance axle technology in combination with a high axle load and the extremely low loading height.
The MPA 8 heavy-duty trailers provide an axle load of 15.6-tonnes per axle line, so each vehicle can easily handle operations with a total weight of more than 150 tonnes. They can carry high and wide loads with unit weights of up to 120 tonnes, plus long and heavy items thanks to a 10.8 m loading deck extension for a total length of 25.3 m.