The Caldwell Group has added a second Bystronic laser machine to its steel service centre.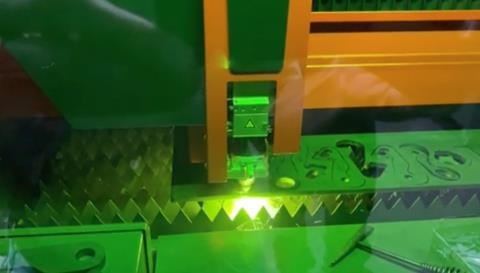 The BySmart cutting system was installed during August alongside a smaller BySpeed unit, as the manufacturer of lifting and rigging equipment continues to invest in state-of-the-art sheet lasers, tube lasers, and press breaks.
The technology starts the manufacturing process for almost all of the company's range of equipment.
Thaddeus Grzeskowiak, plant manager at Caldwell, said: "This is a major part of our business. When we only had one cutter, when it went down or was being maintained, it became a real Achilles heel."
He added: "We are looking to automate more of our repeat stock work that has jammed up our production line for years, allowing us to keep our people working on special engineered products to service our customers on both ends of our business. For example, we added a robotic welding cell in 2019 and are on the verge of our second machine being delivered. Using this robot, the amount of time needed to weld a boom head has been decreased by 75 percent."