Germany-based steel construction company Grube & Steffien Hallen has taken delivery of a Tadano HK 40.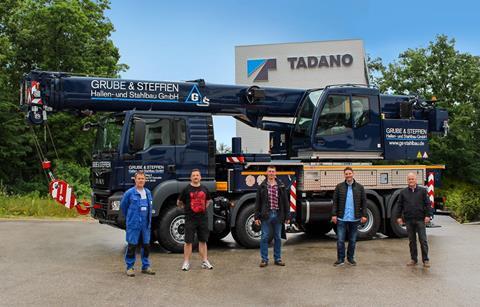 The HK 40 comes with a strong boom and with 4 tonnes of counterweight, the crane can still lift up to 7.6 tonnes with the boom at full extension (35.2 m).
These lifting capacities are more than adequate for everyday work in steel hall construction, such as lifting and positioning sectional steel frame constructions or facade or roof panels, which Grube & Steffien Hallen specialise in.
Sven Steffien, managing director of Grube & Steffien, added: "The crane can be put on the road with a 4-tonne counterweight without the need for a permit, and that's precisely the kind of the flexibility we need. We also had the HK 40 recommended to us by another respected crane company."