Huisman has completed a factory acceptance test (FAT) for its jacking gearbox that will be part of a jacking system for the offshore renewable energy market.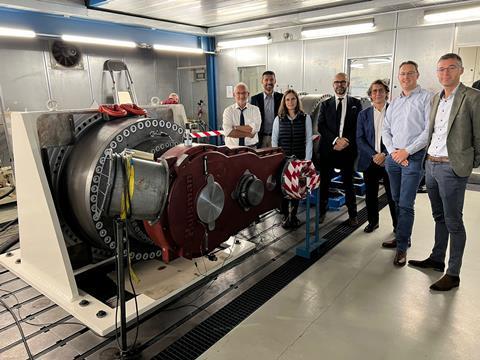 The system will be available in a range of models, specifically designed for wind turbine installation jack-up vessels. It contains a dedicated control system that optimises load distribution.
Huisman teamed up with its long-term gearbox supplier, Germany-based O&K Antriebstechnik, part of the Bonfiglioli Group, for the project. The FAT took place at O&K's test facility in Hattingen. Upon delivery of the gearboxes, Huisman will continue will full-load jacking demonstration trials.
Cees van Veluw, product manager cranes at Huisman, said: "We are proud of achieving this important milestone for our new range of jacking systems. This will further enable the implementation of the systems in vessel designs that may emerge in the years to come."