UAE-based manufacturer Lamprell has added a Manitowoc 999 crawler crane to its fleet.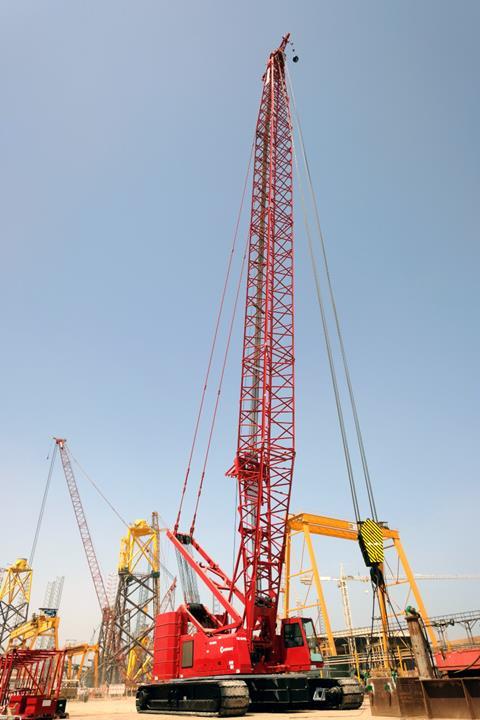 The 250-tonne capacity crane has already been put to work at Lamprell's yard in the Hamriyah Free Zone where it will execute lifts to support the construction of oil rigs, jackets for offshore wind turbines and other structures.
The crane can be equipped with an 88.4 m heavy lift boom and has a range of options for jib attachments, including a 100.6 m fixed jib and 128 m luffing jib. 


Martyn Taylor, group operations manager at Lamprell, said the crane would help on client projects within the Middle East and further afield. "We already have six other Manitowoc crawler crane models at our facility," he said. "The cranes most recently helped with the assembly of rigs for a client in the Middle East, and jackets for offshore wind turbines which are destined for a client in the North Sea."