Portugal-headquartered Laso Transportes plans to invest an additional EUR20 million (USD22.3 million) in new equipment this year.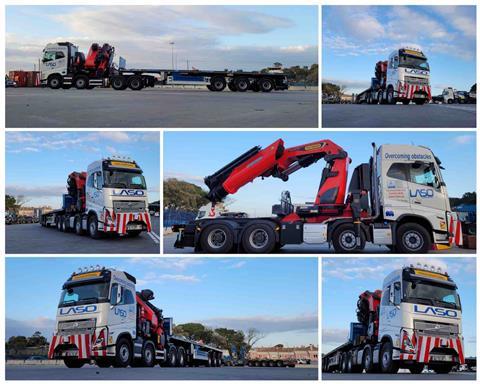 The investment is earmarked for vehicles, cranes, heavy-duty trailers and other equipment. The company spent a similar amount during 2021, stating that it operated approximately 2,000 pieces of equipment internationally.
HLPFI reported in January that Laso acquired two MultiMAX semi-trailers from Faymonville to assist in the transport of railway equipment. Laso has also taken delivery of three quadruple-extendable WingMAX flatbeds to transport the latest generations of wind blades.
In October 2021, it became one of the launch customers for Goldhofer's FTV 850 wind turbine blade transporter. The unit can be used in standard 3 m width but also with split combinations in widths of up to over 4 m. The mounted rotor blade can also be freely rotated around its own axis and raised up to an angle of 60 degrees to navigate tight bends, buildings and roadside trees.