Crane manufacturer Liebherr has partnered with the UK-based software-as-a-service provider (SaaS) Krank to develop a digital used equipment marketplace for selected product segments.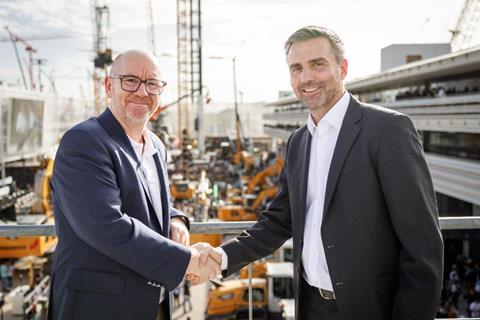 Krank said the platform will enable Liebherr to centralise the sale of used mining, earthmoving and material handling machines, mobile and crawler cranes, tower cranes, maritime cranes, concrete technology and corresponding used attachments and spare parts.
Due to launch during the first quarter of 2023, it will replace an existing digital marketplace and allow Liebherr sales partners worldwide to manage their used equipment sales processes, and market them online.
Daniel Hecker, business development sales at Liebherr-EMtec, said: "With the relaunch of the marketplace, we will have a central platform for our global used equipment business. Customers will be able to independently search our virtual marketplace for the used equipment they need, while our sales partners will register and manage their used equipment via the platform and its associated apps."