Manitowoc has added the Grove GHC110 to its range of telescopic crawler cranes.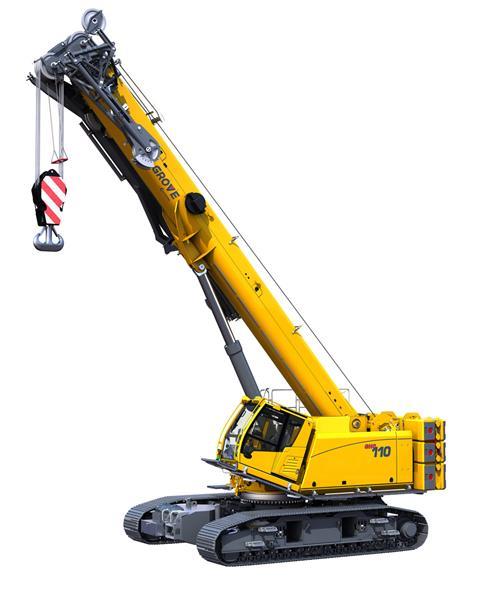 The 110-ton (99.8-tonne) capacity GHC110 has a five-section main boom, which can extend from 40.4 ft (12.3 m) to 153.4 ft (46.8 m). The main boom sections can be quickly and efficiently moved into the required positions using two horizontally mounted pins and a single telescopic cylinder, Manitowoc explained.
The crane is designed for a range of tasks, including alternative energy applications, road and bridge construction, and utility and barge work.
In addition, the GHC110 features a new undercarriage that offers several advantages in terms of reducing the need for site preparation, according to Manitowoc.
JJ Grace, Manitowoc's product manager for GHC cranes, explained: "With the new innovative undercarriage, there's no need to pin the tracks or set it up on outriggers — you can just quickly transport loads or move from one static pick to the next.
"The self-assembly process is quick and easy, too," Grace added. "Depending on loading preference, the GHC110 can be transported to the jobsite in four or five loads, and then you can use a handheld wireless remote to control much of the assembly. Frame-mounted jacks allow for easy installation of the tracks, and the counterweights are hydraulically installed."
Manitowoc said the Grove GHC110 will make its in-person debut at The Utility Expo in Louisville, Kentucky, on September 28, 2021.