Germany-based Schmidbauer will boost its fleet with several Liebherr mobile cranes, a Spierings crane and a Cesab electric powered forklift this year and next.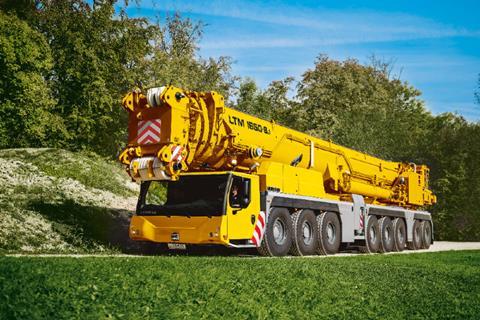 In early April, Schmidbauer took delivery of the 450-tonne lifting capacity LTM 1450-8.1 at the Liebherr plant in Ehingen, as HLPFI reported here.
The company is due to take delivery of an LTM 1650-8.1, which has a lifting capacity of 650 tonnes in 2021.
The Liebherr MK88-4.1 mobile crane, which was unveiled at the 2019 bauma trade fair in Germany, has also joined the Schmidbauer fleet. Axle loads of up to 10 tonnes can be achieved by splitting and detaching the ballast, fulfilling many strict national road regulations, said Schmidbauer. The reduction of the support width to 5.75 m and the half-sided support feature enable the mobile crane to be used on streets and construction sites in confined areas, amongst other places, it added.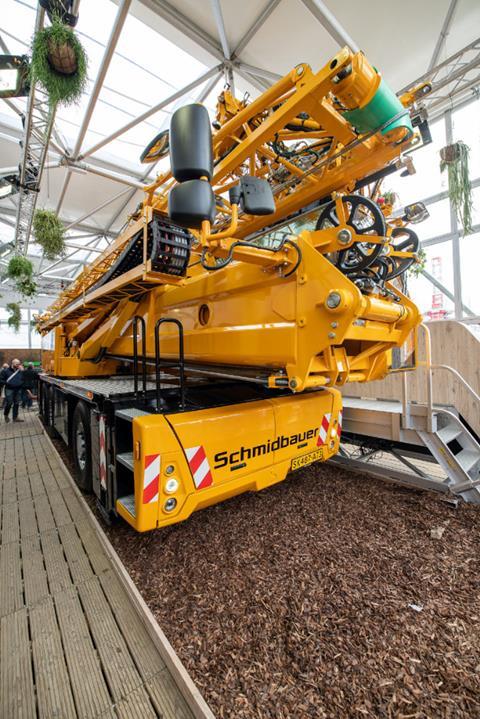 The Spierings SK487 AT3 City Boy mobile crane is one of the most compact cranes in Schmidbauer's fleet. With a width of 2.5 m and length of 13.08 m allows for manoeuverability, particularly in city environments.
The Cesab B885 electric powered forklift with a lifting capacity of 8.5 tonnes will also be a powerful addition, said Schmidbauer.
According to Schmidbauer, the expansion of its range with high performance equipment will better equip it to serve the variety of new challenges national and international markets pose.