Wagenborg Nedlift has added the 300-tonne capacity Grove GMK6300L-1 crane to its fleet.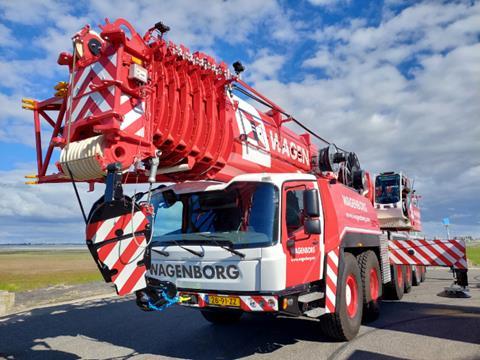 The latest 300-tonne capacity model from Grove has improved features compared to its predecessors, resulting in an increase in lifting capacity; at a full mast length of 80 m capacity has increased by more than 10 percent.
Johan Bakker, manager fleet and maintenance at Wagenborg Nedlift, added: "This new model is also equipped with handy tools for faster assembly and disassembly. Moreover, this new six-axle crane has very economical and clean Stage V engines. This results in savings on fuel consumption and limits harmful emissions.
"The GMK6300L-1 is equipped with a load view camera, side view camera, reversing camera and additional working lights on the sides and back of the crane. This gives our operators a good view of the lifting operation and the immediate surroundings of the crane at all times, which improves safety."