Allseas has removed a total of 27,000 tonnes of steel from Danish waters to disposal yards around the North Sea as part of Total's Tyra redevelopment project.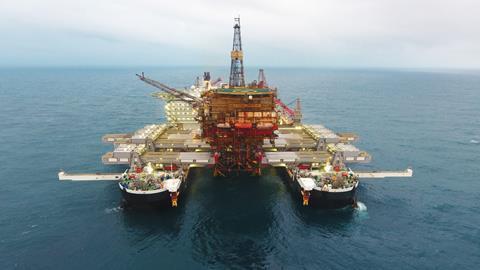 Allseas carried out the removal of the steel in less than two weeks. It was transported 2,000 miles (3,218.7 km) to disposal yards for recycling on board the heavy lift vessel Pioneering Spirit.
Located off the coast of Esbjerg, Denmark, the Tyra gas field is undergoing redevelopment works, which will see the removal and modification of old facilities and installation of new platforms, which HLPFI reported on here.
Allseas said the challenging project involved multiple lifts of diverse structures weighing between 14,000 and 900 tonnes. The company added that due to Pioneering Spirit's unique motion compensated topsides lift system "it is a case of move in, lift, and move out."