Freight forwarder Bolloré Logistics coordinated the delivery of a helicopter from France to Santiago, Chile.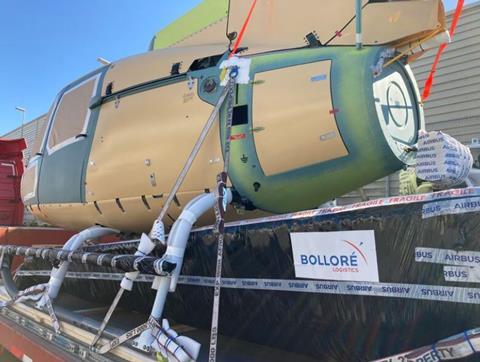 Chile-based Ecocopter contracted Bolloré Logistics to handle the pick-up service of the 11 m-long H125 helicopter from Marseille, the air transport service, and delivery to Chile. Bolloré teams in France and Chile provided the end-to-end service of the helicopter including the loading and unloading.
"This major just-in-time delivery challenge was our priority, while ensuring strict cost compliance," said David Trujillo, air operations services, Bolloré Logistics Chile.
The helicopter will be deployed for use as business transport, for medical evacuation, or urban and road surveillance.