C.H. Robinson Project Logistics has handled the first of over 20 shipments on behalf of a North American automotive company.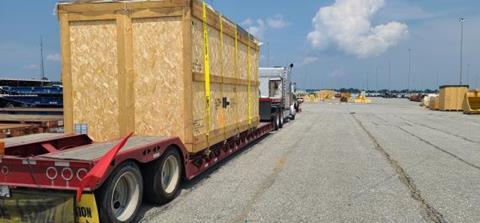 The cargo started its journey in France and was then transported to the port of Antwerp in Belgium, before commencing its three-week voyage to the port of Baltimore in the USA.
Due to ongoing vessel space constraints and equipment scarcity, C.H. Robinson explained that its team moved the pieces by ro-ro vessels using Mafi trailers, rather than alternative ocean-going vessels.
"The ro-ro method not only provided a way to circumvent the current container vessel shortage but also offered a safer method of shipping the high-value and sensitive equipment, as the cargo was able to travel underdeck, which protected it from weather as well as limited the number of times the pieces had to be handled," C.H. Robinson said.
The method was also 30 percent more cost effective than transporting by flat-racks, the company added.
C.H. Robinson is a member of the Project Cargo Network (PCN).