Dimerco has coordinated the delivery of temperature-sensitive cargo from Tokyo, Japan, to Xiamen, China.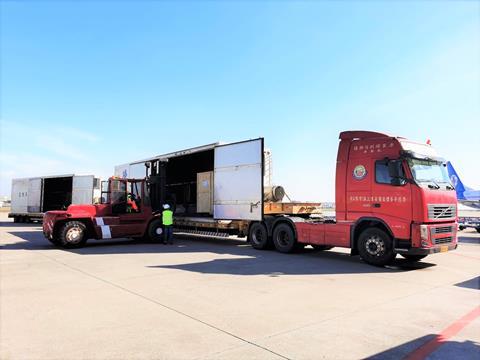 The shipment included 40 cases, weighing 25,500 kg (25.5 tonnes) in total, and was flown to Xiamen via Taipei in Taiwan. Dimerco managed all the paperwork for the cargo and provided real-time updates to the customer.
"Our customer required the cargo to be protected from shock, tilt and temperature change," explained Dimerco. "Working with our long-term strategic partner airlines as well as local Customs, we were able to arrange on flight transit, rather than transfer, in Taipei and cargo examination and release on the apron, alongside the aircraft, to avoid risk to the sensitive cargo and expedite the process by several days."
As a result of the Covid-19 pandemic, Dimerco said that it faced a number of challenges, including restricted flight schedules, as well as stringent inspections for all personnel.