DEME Offshore has installed the final jacket foundation at the 950 MW Moray East offshore wind farm in Scotland.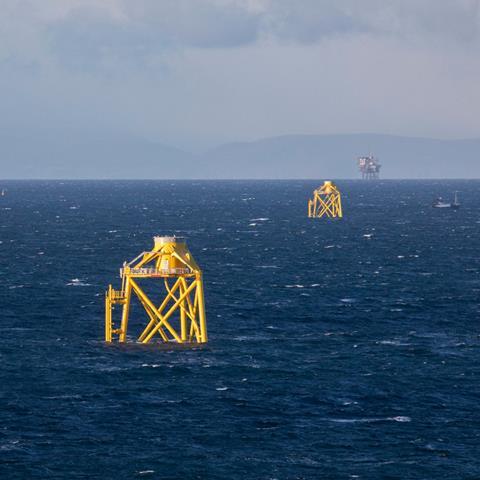 The first jacket was installed in the summer of 2020, as HLPFI reported here.
DEME Offshore was awarded the full EPCI scope for 100 wind turbine foundations and three offshore substation platform foundations in December 2018. Lamprell was contracted for the fabrication of 45 jackets and the three substation jackets; the remaining units were manufactured by Smulders.
Bart De Poorter, general manager at DEME Offshore, said: "Thanks to countless mitigation and acceleration measures taken by our teams and our global supply chain we have been able to obviate several challenges, including the Covid-19 pandemic at multiple project locations, border closures and adverse weather events at several worksites."