Martin Bencher has transported a transformer, weighing almost 400 tonnes and measuring 12 m long, in Sweden on behalf of Hitachi Energy.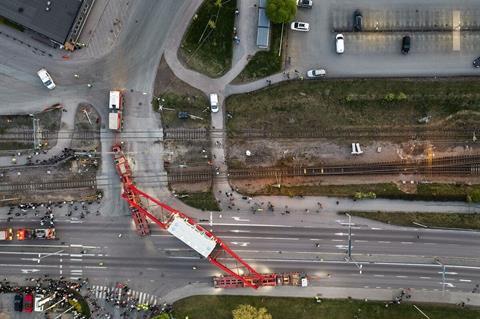 According to Martin Bencher, it is the heaviest transformer to be transported on public roads to date. The convoy weighed 762 tonnes, measured 5.5 m wide and 105 m long.
Among the challenges, a section of road was lowered under three bridges, a belly trailer was added in order to cross five bridges, a flyover bridge was utilised, and five railroad crossings had to be de-electrified. New roads also had to be built and barriers and lights dismantled.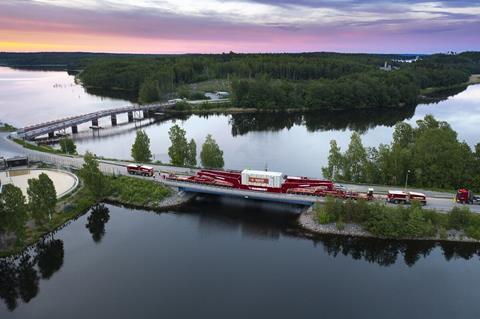 "This has been nothing but a 'greatest hits' of technical solutions to ensure a feasible and safe route for the transformer that will be the heart of what will become Sweden's largest wind power cluster," said Martin Bencher.
"In order to achieve this, countless manhours have been spent on engineering, geotechnical studies, permits from different authorities, and meetings to coordinate with all stakeholders involved to ensure a smooth transportation."
Martin Bencher cooperated with Mammoet for the project, which saw the convoy move between 5-15 km per hour.