Orchid Shipping delivered a deodoriser unit from Jawaharlal Nehru port in India to Tincan, Nigeria.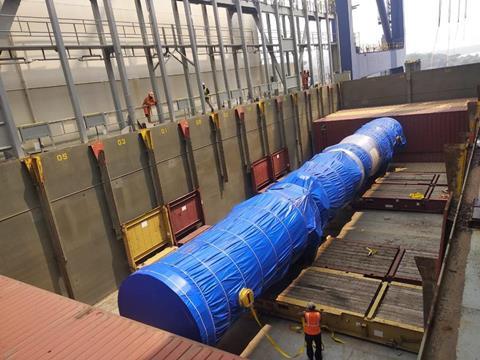 The cargo measured 23.8 m x 3.x 3 m x 3.25 m and is intended for an oil filtration plant in Nigeria. Orchid said that the cargo was originally meant to be transported as a breakbulk consignment, but its team decided the most effective solution was to containerise the unit.
The cargo was shipped to Antwerp and transhipped onto a multipurpose vessel headed for Tincan. Avoiding multiple transhipments minimised any security risks to the cargo, and reduced the chances of delays, said Orchid. The item took 55 days to reach Nigeria.
Orchid Shipping is a member of the XLProjects (XLP) network.
www.parekhgroup.in/logistics-solutions/orchid-shipping/