Rhenus Logistics has coordinated the transport of a mechanical dragon – a piece of artwork created in 2014 to celebrate the 50th anniversary of French-Chinese diplomatic relations.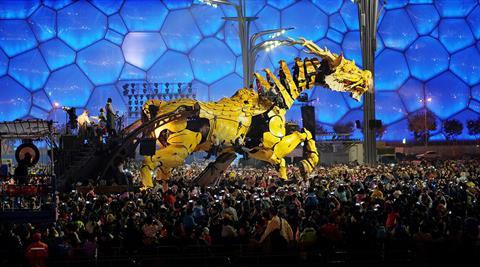 Named Long Ma Jing Shen, the dragon has been touring cities around the world, and in 2020 was on display in cities in southern China. During this tour, Rhenus' team oversaw the transport of the dragon from a venue to the port of Shanghai.
The artwork weighed 50 tons (45.4 tonnes) and measured 18 m long and 5 m wide.
Rhenus designed customised solutions and arranged special flatbed trucks for transportation. The team also communicated with the traffic police department and supervised and assisted the police escort for the journey.