With Brexit and the pandemic both disrupting supply chains, Air Partner has noted an uptick in enquiries for air charters.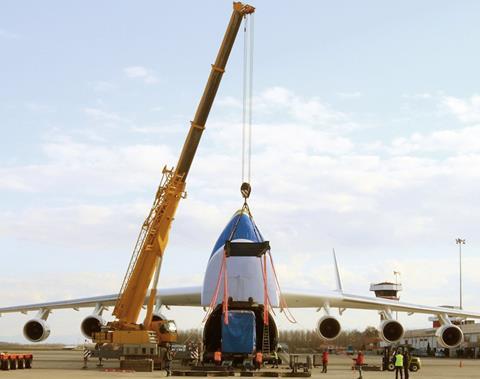 Mark Briffa, ceo of global aviation services group Air Partner, commented: "As a result of issues affecting global shipping, transporting cargo via sea transportation is proving extremely challenging for businesses and supply chains, so we have seen a growing number of enquiries for air charter.
"Currently around 50 percent of business in our freight division is coming from transporting goods that would usually go via sea transportation. While the main industries turning to air charter are energy, automotive, aerospace and marine, we are also seeing interest from some major UK retailers that want to minimise disruption to their supply chains."
As HLPFI reported here, delays, lack of space and a surge in tariffs have been affecting the liner shipping market. Many shippers are looking for alternative solutions, with the airfreight and the multipurpose shipping sectors stepping up.
"Separately, we have experienced higher demand for requests to transport personal protective equipment (PPE) globally, with most supplies coming from Asia to countries that are preparing for national vaccination programmes, which require items such as protective gloves. We are well versed in transporting critical freight, having arranged over 300 cargo flights during the onset of the pandemic last year to support the urgent demand for PPE, test kits and other essentials," said Briffa.
Another boost for the air charter market has been the impact of Brexit. Briffa explained: "Understanding and navigating post-Brexit Customs protocols for importing and exporting goods via sea or ground transportation to/from the UK are proving extremely challenging for businesses, and we have experienced a growing number of enquiries for air charter as a result.
"We are also offering access to Customs advisors where necessary to streamline any complexities. We have seen an uptick in enquiries from businesses who had stockpiled goods in the run up to Brexit and are needing to restock as these supplies are beginning to dwindle. We are preparing for this trend to continue," he added.