Bergé Logistics has expanded its project cargo services with direct monthly services to India and China from Spanish ports.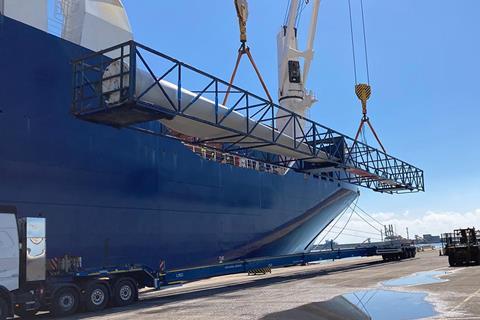 The regular service, which commenced in May, calls at Mumbai and Ennore-Chennai in India, and Shanghai in China.
Bergé said the vessels deployed on the routes are equipped with a ramp with a large capacity for heavy rolled goods and static loads on Mafi trailers, as well as cranes for loading conventional goods or containers on deck. This, Bergé explained, offers versatility in terms of the types of goods transported, in addition to enhanced agility and safety in loading and unloading operations.
"The shipowners represented by Bergé are committed to strengthening their services for rolled and conventional merchandise, thus offering an alternative to make up for the lack of containers that has been affecting the market in recent months, and to give way to the growing export push of the Spanish industry," the company said.