Australia's NSW Ports has outlined concept plans for a large-scale port facility at Port Kembla's Outer Harbour that would support offshore wind development projects.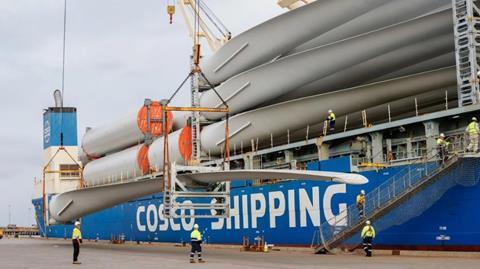 NSW Ports holds the long-term leases for Port Kembla and Port Botany. Marika Calfas, ceo of NSW Ports, said that Port Kembla will be essential for delivering offshore wind projects to support the state's growing renewable energy demand due to its ideal location.
"Port Kembla is close to Greater Sydney's growing population and surrounded by industrial lands. It is within the NSW Government's proposed Illawarra Renewable Energy Zone and adjacent to the Federal Government's proposed Illawarra offshore wind development zone," she said.
"The proposed Outer Harbour offshore wind port facility provides an opportunity for significant job creation, domestic innovation and carbon emissions reduction. But we need to act now to support the rapidly emerging offshore wind development opportunities.
"Delivering such infrastructure in time requires significant collaboration between the government, private enterprise, industry and the community over the coming years."
The port already handles the import and transportation of onshore wind components to support the development of wind farms across New South Wales and is expected to support hydrogen and critical minerals in the longer term.
The draft Illawara Renewable Energy Zone has attracted more than AUD43 billion (USD29.3 billion) in potential investments across 44 proposed projects, including eight offshore wind initiatives.