Earlier this year, Sarens deployed its cranes to assist ISKER Group in the upgrade and modification of a topside for the North Caspian Project offshore oil and gas development in Kazakhstan.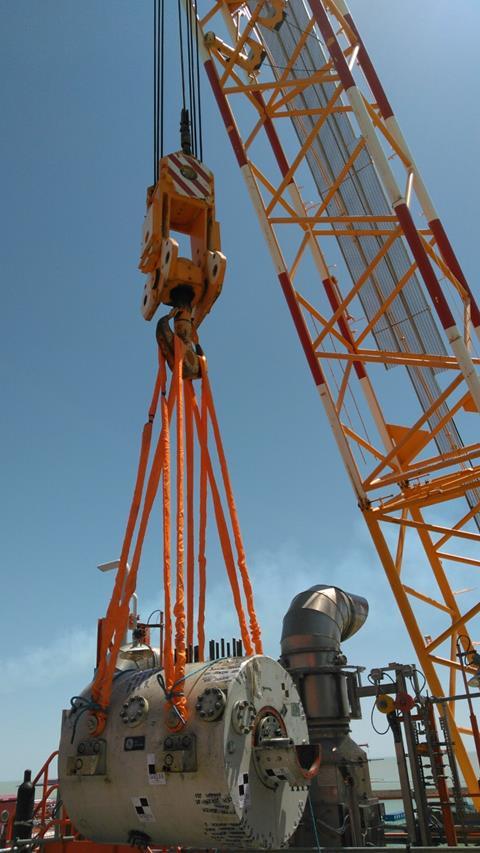 The work took place off the coast of the Kashagan Island in the Caspian Sea. For the operations, Sarens utilised the CC 2500-1 and CC 2400-1 crawler cranes. Taking 20 days overall, the cranes were mobilised at the Atyrau river port yard, assembled at Bautino port and transferred to a barge for transport to the offshore site.
From March to July 2022, Sarens replaced two 33-tonne compressors, 20-tonne spools, a rotary pump, and valves weighing 10-15 tonnes – all lifted at a radius of 28 m and a height of 27 m.
Sarens said that due to dangerous levels of high sour gas (H2S) and carbon dioxide (CO2) all employees were required to wear 12 kg respiratory protection equipment.
"The precise planning of the Sarens engineering team helped the operation team execute the job safely and on time," said operations manager, Stiyo CS.