LGH has boosted its Modulift spreader beam fleet having invested in multiple MOD 400/600 beams to keep up with demand in the load testing and heavy lifting markets.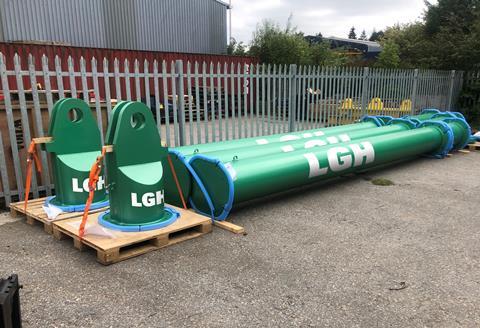 The spreader beam range comprises a number of spans, configurations, and capacities up to 1,000 tonnes. According to LGH, this meets most lifting needs, particularly within the construction, marine, and infrastructure industries.
This investment joins LGH's large fleet of below-the-hook solutions including shackles with up to 1,000 tonnes of capacity, slings and CMOD Frames. LGH's team also offer further technical support including an in-house rigging calculator and can provide illustrative bespoke lifting drawings.
Phil Smith, head of asset management at LGH, said: "This investment will allow us to work with our clients, both existing and new, so we help them to deliver their projects on time and on budget."